Award Winning Websites for Lawyers with a Focus on Clients – and Conversions
As a lawyer, your first focus always has to be on your clients. How can you best serve them? What can you do to ensure they receive the most positive outcome in their case?
Your website should be no different. When a potential client discovers you online, the goal of your site needs to be to convince them that you can meet their needs. That you have the experience and know how to protect their rights and understand the best course of action in their particular situation. And that working with you will be a smooth, comfortable experience where they never feel lost or confused.
At White Rabbit Marketing, our goal is to make your site communicates that experience to them by crafting simple, user friendly navigation, utilizing visuals that convey both professionalism and warmth, and creating written copy that clarifies your message and abilities. We've successfully built websites for a wide range of attorneys and law firms, and we know exactly what it takes to make a site that looks and works wonderfully while generating high conversion rates.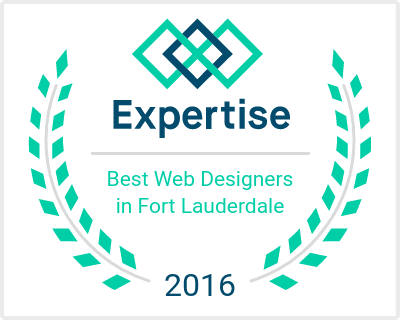 In other words, when you work with us, you will get a site designed to help you obtain more cases and clients, and generate higher revenue.
Get Your Message Across Online with White Rabbit Marketing
How exactly will choosing us to design and develop your website help you get more clients?
You need to think of it as a tool. A tool designed to show people both that getting legal help is in their best interests and that they need to work with you if they want the best results. To this end, your site needs to do three things: educate, showcase, and engage.
Educate
Simply put, most people don't know very much about the law. Your website is where you can teach them about a variety of legal issues pertinent to them – most importantly how much of a difference it will make if they work with a skilled attorney. Namely, if they work with you.
There are a number of methods we can use on your site to educate potential clients. You can feature actual statutes to appear more professional and official. You can detail the typical legal process people can expect to go through for your particular area of the law. You can explain penalties or other negative issues people may face and how a legal professional can help to minimize these. You can highlight common strategies that may work to help them achieve the best possible outcome. And, of course, with a blog, you can feature timely stories, tips and tricks, and updates to any pertinent laws.
When you use you site as an educational tool, you not only teach potential clients about the law, but position yourself as an expert and their go-to source for legal information. If you want this to be a key feature of your site, we can make it more visible and accessible by building it into the navigation and calling attention to educational pages and areas.
Showcase
Teaching people about the law starts an important process. It begins to answer the question "Why should someone choose you to represent them?" By educating them, you are subconsciously telling them to hire your firm because you possess an in-depth understanding of the law.
This is valuable. But since it's your site, you also want to overtly sell people on your abilities. That means highlighting successful case results. Including testimonials from past clients. Sharing your philosophy. Calling attention to your legal awards, achievements, and media appearances. Mentioning your years of experience or a unique background that gives you an edge in cases. For example, a criminal defense attorney who previously worked as a prosecutor might say that they understand how prosecutors think – something that helps when crafting defense strategies.
We incorporate this information both into the written copy on specific pages of your site and as part of the site design and navigation. Doing this not only makes it more likely that potential clients will notice your achievements, but also bolsters SEO.
How so? Say, for example, someone searched for a "top injury lawyer" in your area. Mentioning your awards in the text of the page will help. Including "awards and achievements" as a clickable navigating tab and a separate page, though, helps even more.
Engage
Ultimately, you want to convert visitors into paying clients. Educating them on the law and why they need an attorney is important, as is featuring your specific selling points. But most people won't stick around long enough to find out how good you are or how in-depth your knowledge of the law is if your site doesn't do a good enough job of engaging them.
We do this in a twofold manner.
First, by creating compelling visual designs that showcase you as an experienced and knowledgeable professional. Someone who is serious about getting clients the best possible outcome in their case, as well as being trustworthy and compassionate. At the same time, the design needs to convey simplicity and ease of use, with clear actions that visitors can take to find what they're looking for.
Second, we provide written copy that draws visitors in and encourages them to convert. That means using clear, simple language. Using subheadings, short paragraphs, and lists to keep it web-friendly. And incorporating strong calls-to-action to guide people through the conversion process.